Restaurant Ask has started the fight against No Shows and food waste in Finland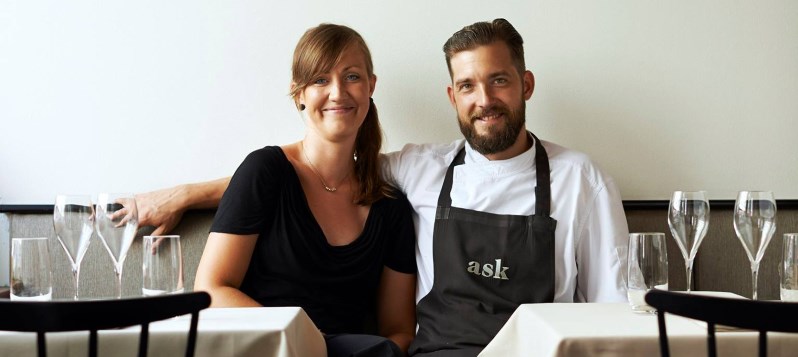 No shows – when guests fail to show up to their booking – are a widespread problem in the restaurant industry. In Finland the top restaurant, Restaurant Ask, is trying to put an end to the 'no show-issue'.
No shows can have great consequences for a restaurant both in terms of economy and food waste. As the restaurant owner of the Michelin-restaurant Ask, Linda Stenman-Langhoff states: "If a restaurant has 26 seats, like us, and a group of 6 people doesn't show up, it means that we are losing 23 percent of the whole night's sales," Linda Langhoff explains. And she continues:
"…the food has already been prepared for the guests during the day, so – in the worst case – if someone doesn't show up we might have to throw the food into the garbage", Linda Langhoff explains. "We often have guests on a waiting list and some of them could have occupied the table instead – if the group had simply cancelled their booking in time".
How Restaurant Ask is reducing no shows
In order to reduce no shows Restaurant Ask has started to ask the guests to note their credit card information when they are booking a table.
This service is provided by DinnerBooking and it involves that the guest has to confirm a booking by providing credit card information. The credit card information will be stored securely and the guest will only be charged if he fails to show up without cancelling beforehand. The guest will of course be notified about the restaurant's booking conditions and cancellation policy before making the booking.
"This kind of booking policy has been used around the globe for a long time and we think that the restaurant sector in Finland is ready for this as well. We want to take the initiative for the entire restaurant industry and we hope, that the power of the example will work and spread", Linda Langhoff states.
Tools to avoid no shows
A growing number of restaurants in Scandinavia use services like these in order to avoid no shows.
In DinnerBooking we have been working with the no show-issues for many years and besides the abovementioned solution we offer three other concrete tools to reduce no shows. Find a solution that fits your restaurant and read more about the DinnerBooking tools here.
Are you curious to find out which solution is best for you?
Get in contact with DinnerBooking if you want to know more about minimizing food waste and avoiding no-shows in your restaurant. Use this form.