11 tips: How to use Instagram in your restaurant
Instagram is the church, where food images are worshiped and it is an ideal platform for profiling your restaurant. Learn how to use Instagram in your marketing.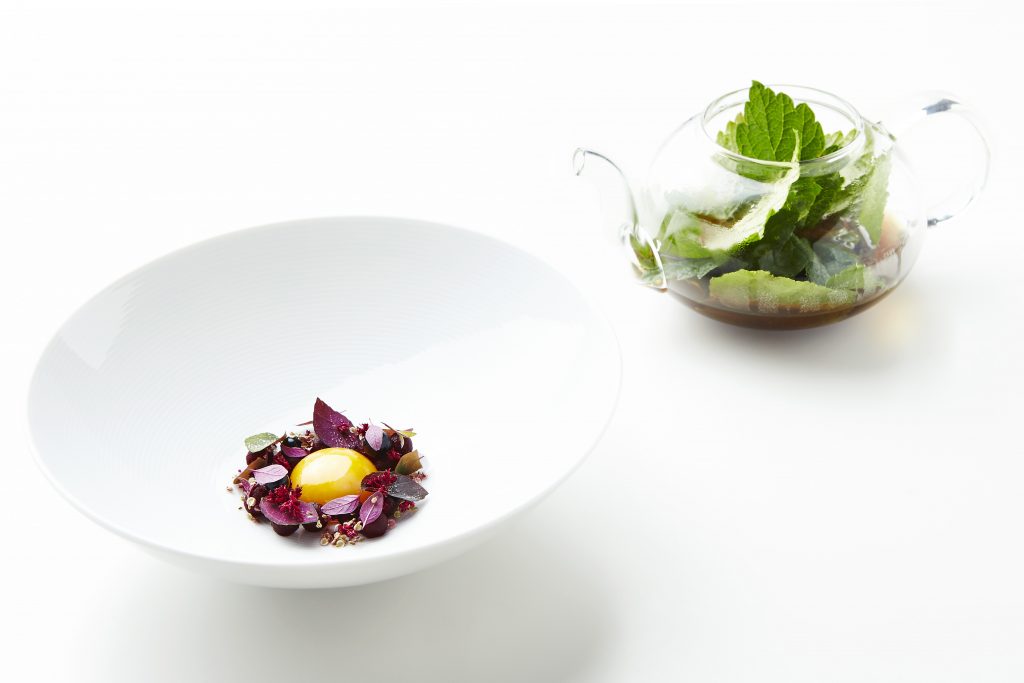 With more than 800 million active users per. month Instagram is one of the biggest and most popular social media platforms today and it is an obvious and important Marketing platform for your restaurant. Today more and more people use Instagram to find out where to go for dinner and be using Instagram actively you can increase the chance that they are choosing your restaurant.
We give you 11 tips on how to create content that will increase the visibility of your restaurant and strengthen the commitment among your followers at Instagram:
1. Be active
Post photos often and strive for a consistent stream of uploads. You simply have to upload pictures to make people feel that it is worth following you – A half-dead Instagram profile can give a lazy impression of your restaurant.
That said, it's still about quality rather than quantity: You do not have to post many photos a day. It is more important that the photos you post are relevant and in good quality. No one likes blurred, uninteresting photos, so spend a little extra time to get some great shots and write a good caption that creates value for your followers.
However, you cannot just upload photos and then expect people to follow you completely by themselves. If you want more followers, you will need to interact actively with other users. Follow them, like their pictures and comment on them – Then there is a greater chance that they will also engage in you.
2. Upload great photos
Photos are the main feature of Instagram and it is obvious that the photos you upload should catch people's interest. Your photos are therefore crucial for whether people choose to follow your profile or not.
On a visually driven medium like Instagram, a good eye for aesthetics and photo editing can be the source of many likes. You do not need to be a professional photographer – You can come really far with an iPhone camera and one of the many different good image editing apps, such as VSCO or Snapseed. And as a restaurateur you are lucky! Food images are overwhelmingly popular on Instagram and as a professional chef you have the advantage that your food is more likely to be more photogenic than the amateur's homemade meatballs – Take advantage of this and show your food from it's best side.
3. Use Stories
By using Instagram Stories you are able to post photos and videos that vanish after 24 hours. This means you can use the feature daily to boost your reach and engage with your followers without spamming their feed. It's a fun and quick way to create content that highlights your brand and by using the special features, (gifs, music, quizzes, polls, countdown timer, fonts, colors) it's easy to create the look and appearance (professional, witty, colorful) that is consistent with your brand.
Another way to increase awareness and make your stories stand out from the standard Insta-Story, is by using the different editor-apps, for instance Unfold and Mojo. It's a great shortcut for creating consistent and professional looking branding! The apps contain pre-made templates and fonts that you can customize by adding pictures, videos, and brand-colors.
NB! You can extend the existence of your Instagram-Stories by saving them in Highlights, which will show on your profile.
4. Share your post to stories
You can share your own, or someone else's post to your Instagram Story. It's a great way to make sure your followers view your new post. Since the story becomes a clickable link, it's also a fantastic way to send people from your story to your profile or to send traffic to someone else's profile or if you have multiple accounts.
5. Use your guest's content
Share or 'repost' guests' photos from your restaurant. It's a huge trend to share food photos on Instagram, and there's probably some of your guests who have uploaded photos from your restaurant? The use of UGC (user generated content) on Instagram can be rewarding to your restaurant in many ways: By sharing a guest's photo, you give credit to that specific guest and show him / her and other followers that you appreciate their commitment to the restaurant. The guest's Instagram photos will show that your restaurant is well-attended and popular. It is content that is cheap and easy to produce. If you would like more guests to share photos from your restaurant on Instagram you can try to actively encourage them – For example, in the form of a competition with a hashtag campaign.
If someone examines your restaurant in a story, you will get a notification, which also makes it possible for you to repost. And by one click, you can post the story as a sticker to your own story-profile. Read more about Instagram Stories below.
NB – Always ask for permission before using photos from others.
6. Add links to your profile text
Forward your followers from Instagram to your other platforms with a clickable link in your bio description on your profile page. For example, it may be a link to your website, booking page, latest great review or whatever you like.
7. Behind the scenes – Show all aspects of your everyday life in the restaurant
Photos of food are very popular on Instagram but there are also many other photos that you can share. For example, photos of the interior are also in high course when we speak like.
In addition, Instagram is the obvious medium to give your followers an exclusive insight into what is 'behind the scenes' in your restaurant. Share, for example, photos of your creative chefs in action behind the stove or something that a guest does not normally see. It can also be suppliers, fresh produce (how does the fish really look before it comes on the plate?), a walk through the green farm, a lively kitchen or a fun moment in the everyday life. Tell your entire story so that people get to know you – that is a part of the restaurant experience today.

8. Call to action
Invite your followers to take action and engage in your content! Use the caption below the image to improve your post and create opportunities for more traffic and better results through CTA. You can refer to your link in the bio, ask questions and generally engage your followers by giving them the incentive to take action in some way – like, follow, repost, read etc.
Whatever you ask your followers to do, make sure that it is clear to them. The more simple your request is, the better the results.
9. Use #hastags
Use hashtags to reach popular searches and thereby optimize your reach and visibility on Instagram. However, do not choose any hashtag, but make sure that it is somehow relevant to your business and your target audience.
With hashtags users can easily find your post when they search for specific content. It is therefore obvious to make your own hashtag with the restaurant's name so it's easy for both them and yourself to find outings from your restaurant. Additionally, users are looking for Instagram trends, topics, and location, so think about it when choosing additional hashtags.
For example, you can also use some of the most commonly used food hash tags:
#food #foodporn #yum #instafood #TagsForLikes #yummy #amazing #intagood #photooftheday #sweet #dinner #lunch #breakfast #fresh #tasty #food #delicious #delicious #eating #foodpic #foodpics #eat #hungry #foodgasm #hot #foods
See lists of other popular hashtags here.
10. Post to multiple accounts or change account, posting
If you have more than one account, you have maybe felt the frustration by editing a photo and writing the perfect caption only to realize you're on the wrong account. This feature allows you to change without discarding the work you have done, and it also makes you able to publish on multiple accounts, for example if you want to promote your restaurant on your private account as well.
How to: When publishing, you will move on to the details page, and there you'll see the section 'post to other accounts.' There you can switch the account on and off and determine which account the post will be published on.
11. Experiment and keep yourself updated
Instagram often come up with new interesting features – Try for instance to experiment with stories and live videos and just make sure to keep track on the updates in order to gain access to the newest added features. In addition, there are different podcasts and websites that examine Instagram and where knowledge is shared – trends to keep track of and upcoming features.
Be inspired by some of the restaurants that are doing very well on Instagram:
Each restaurant has it's own way of using Instagram and that's exactly how it should be. You should use it to tell your story and show your personality so that guests gets to know you. However it is always a great idea to be inspired by others – we post a lot of visual good pictures from restaurants we cooperate with – and you're always welcome to be inspired by looking at DinnerBooking's Instagram, find us here:
[elfsight_instagram_feed id="5″]